Click on the picture to enlarge view –
Diagram for trailer parking – Unload race car, tools etc. Then park/un-hitch trailer to the designated trailer parking. Make sure to grab you pit parking credentials. You will not be allowed back in without proper pit access credentials. Pit access credentials enforced through out the weekend 24 hours a day. WSIR management will tow for parking violations and blocking of fire lanes/access roads.
click on the photo to enlarge

Pit area for Drivers with full access credentials only –
click on the photo to enlarge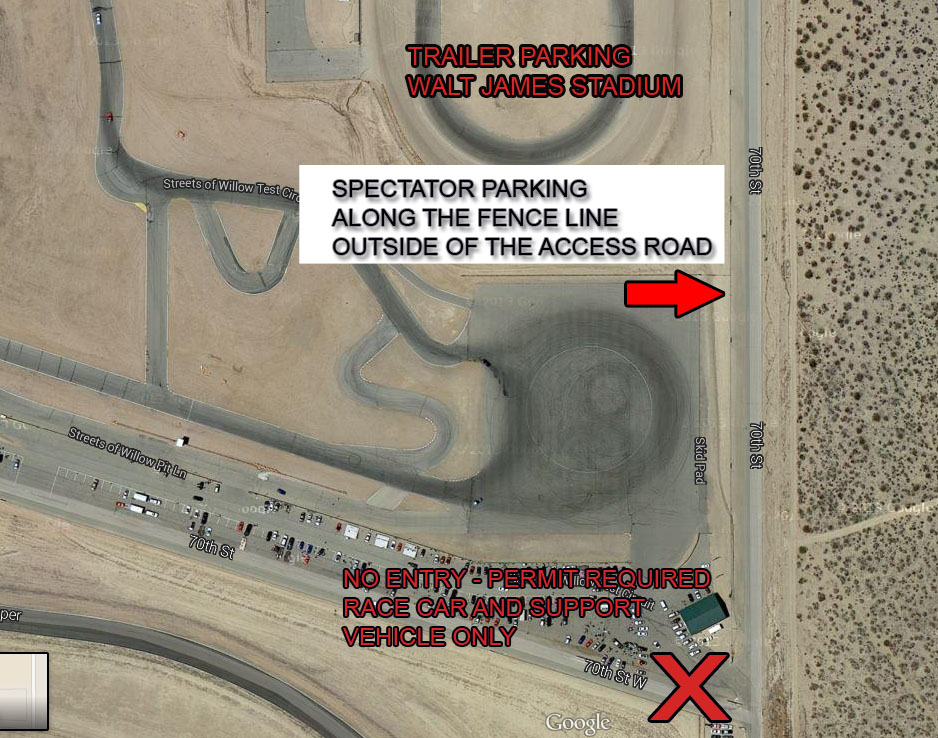 NO SPECTATOR ALLOWED TO PARK IN THE PIT AREA.
Setup is from
Friday 6pm – 11pm
Saturday 6AM-8AM
Before the drivers meeting
Once you arrive, you may check in to pick up your credentials.
ATTENTION:  TRAILERS 40 FT OR LONGER – PLEASE PARK AT THE DESIGNATED SPOT – CHECK DIAGRAM
click on the photo to enlarge