Registration is still open and driver spots available here! Don't miss the "street car" class of TOPDRIFT. First year and this is your chance to make some driving improvements at a competition environment.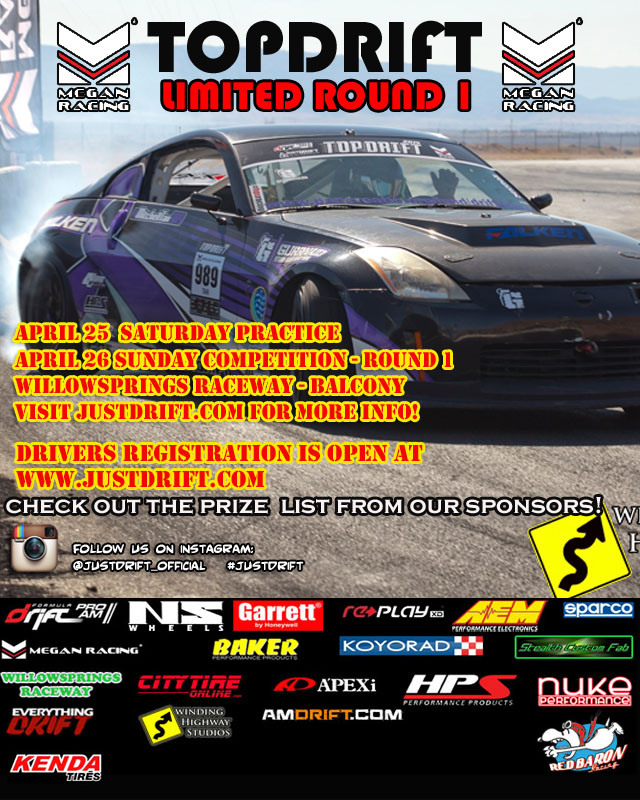 TOPDRIFT LIMITED ROUND 1
Saturday  – Practice/Shake down 7AM – 5PM
Sunday – Practice 7AM – 12PM  Qualifying starts at 1PM – 5PM
– Spectators, guests, fans and friends – Please park at the designated parking. DO NOT PARK AT THE PIT AREA.