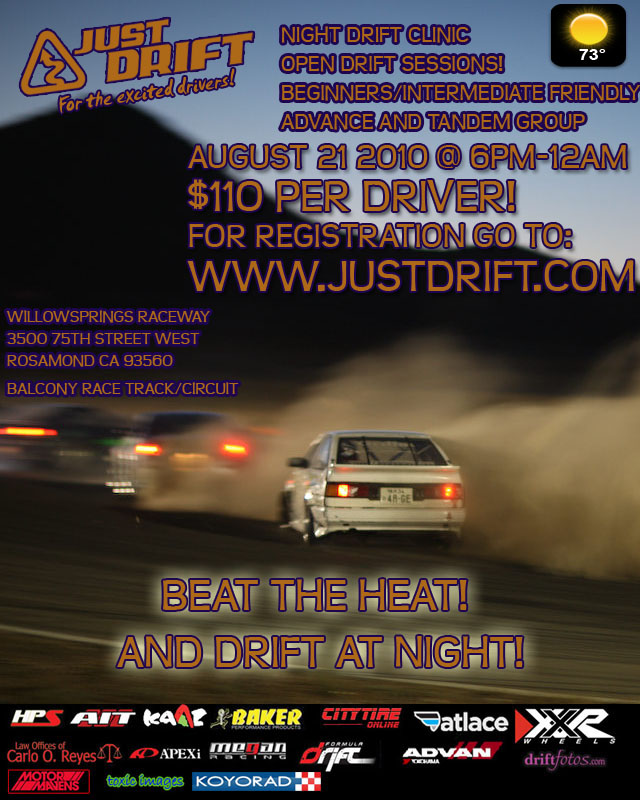 Next event! JustDrift@Willow night drift clinic and open sessions! Beginners welcome to attend. We have instructors on site to help you out. Limited seats open, sign up ASAP! Beat the heat and drift at night!
Good for you and your cars! Eliminate over heating issues and get cool drifting! Bring your friends and family, let them hangout with you while you drift! or.. let them experience a drift ride along with you!
Where: Willowsprings Raceway 3500 75th Street West Rosamond Ca
When: Aug 21 6pm to 12am
What: You know what!!
Spectators welcome to watch!